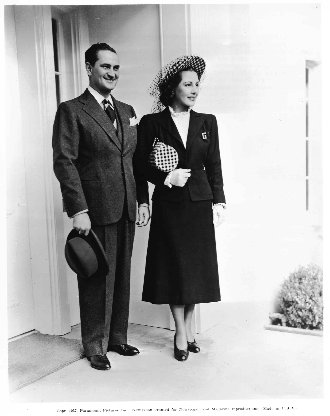 Frank Michler Chapman, Jr.
Frank was born March 19, 1900 and was an only child. He was a gifted singer in his own right, his rich baritone matching well with Gladys. His first wife was the daughter of Funnyman Irvin Shrewsbury Cobb, Elisabeth Cobb. They were engaged in 1923 and divorced about 1930. There was one daughter, Patricia, born before 1927, from the marriage.
Gladys married Frank Chapman in Englewood, New Jersey, on May 9, 1932, two years after they were introduced by her sister, Roma, in an opera house in Florence, Italy. In her own words, "A fine singer himself, he seemed to be more interested in helping and giving faith to others. I have been one of the fortunate ones that he has helped. Whenever I have hit a stumbling block, he's been there to give me strength and to renew my confidence."
Attending Princeton, he left college early to serve in the Marine Corps in France during World War I in the same company with James Joseph ("Gene") Tunney. Back at Princeton after the War, having a deeper voice than most of the boys and a fine stage scowl, he sang villain parts in Triangle Club shows. Mr. Chapman, who was a graduate of Princeton, Class of 1922, was also a distingushed operatic baritone.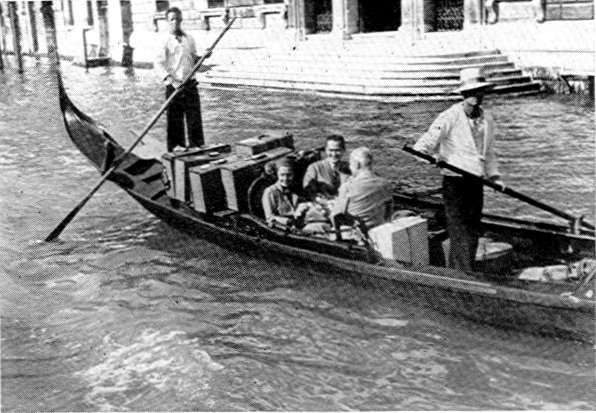 In 1955, Ralph Lear got his long awaited "break." He caused a sensation at Teatro Comunale in Florence, when during a performance of Verdi's Othello he took over the title role at the end of the first act when the Italian tenor, Raimon Vinay, was too ill to continue. A report written in the Rome Daily American by Frank Chapman, a singer and the husband of Gladys Swarthout, states:

Lambert [Ralph's stage name] went through the opera without a mistake and with a vocal quality and assurance which under normal conditions would have been praise-worthy but which under the circumstances was sheerly fantastic. He had done the role once before. So there it is again – the youngster stepping in to save the show. . . . Congratulations to Ralph Lambert whose vocal and visceral qualities conquered an almost insurmountable challenge.
Subsequently Ralph was engaged for the leading tenor role in Bellini's Norma at the operatic festival in Florence. Engagements with the Vienna State Opera and major companies followed.
John Charles Thomas - An American Classic - 'If I had to choose the four greatest voices I've heard, I would list Thomas along with Caruso, Ponselle and Pinza,' said Frank Chapman in Opera News in 1961.
Frank was cremated and his ashes interred in the family plot at Brookside Cemetery, East Side Plot 110, Englewood, New Jersey.