Naval Gunfire Liaison Officer
Headquarters Battery, 1st Battalion, 10th Marine Regiment, 2nd Marine Division, Fleet Marine Forces Atlantic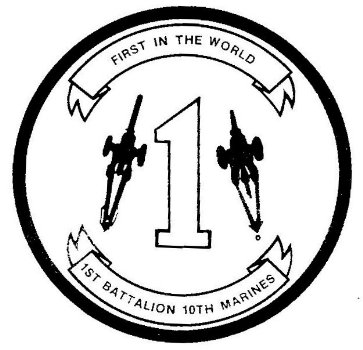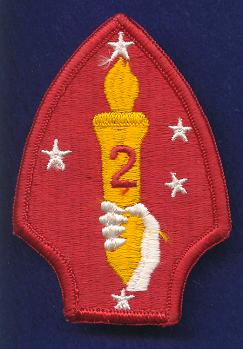 As the John Rodgers returned to the United States, I received orders. They assigned me to the Second Marine Division, Fleet Marine Forces, Atlantic. I was assigned as a Naval Gunfire Liaison Officer. After attending the NGLO school at the Coronado Naval Base, I reported in at Camp Lejuene, North Carolina in May of 1984. I was assigned to Headquarters Battery, 1st Battalion, 10th Marine Regiment.
It was pretty common for Marines to realize that I was a Navy Officer and assume that I was a Doctor, Lawyer, Dentist or even a Chaplain. I had these cards made up and they were a big hit with all the Marines.

An Amtrak similar to the ones I spent a lot of time in when doing landings and combat Exercises. These are at Camp Lejuene, the ones in 29 Palms were painted for desert warfare.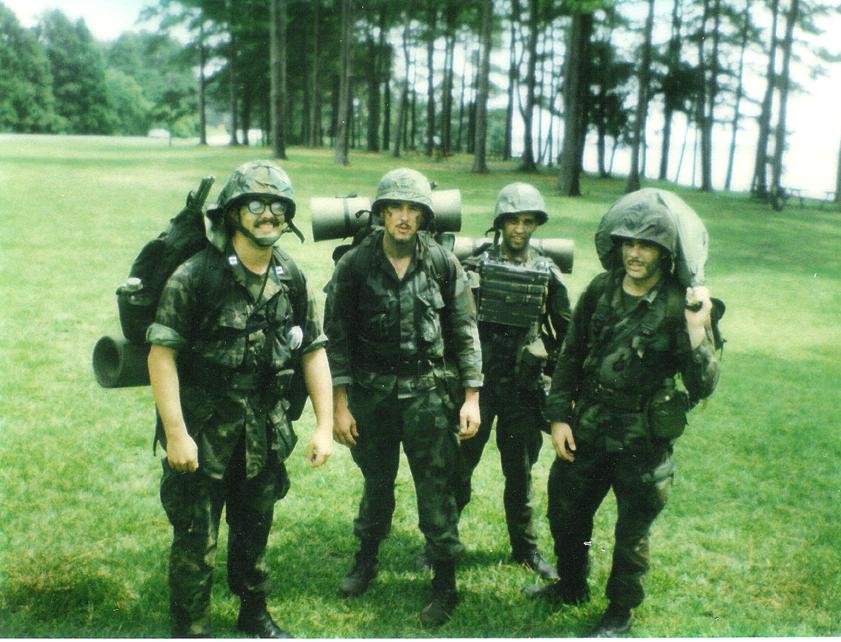 This is a great shot, taken by Lt. Keith Bates I believe we are just returning from the field and had to hike down to the CP. Keith and I had met in Charleston, SC when we discovered we were both heading to 1/10. We supported each other through NGLO Course and two years with the Marines.
| | |
| --- | --- |
| | This is me with the unit Chaplain and the Regimental Chaplain, fellow Naval Officers, after services at 29 Palms Training Base in California. I shared a tent with the Chaplain and his assistant, though I only spend a few nights there, most of the time I was in the field. |

One afternoon it rained in the desert. Not long, and not hard, but it rained. Wildlife appeared from all over, including a Mojave Rattlesnake. One of the Marines dropped a rock on the snake and killed it. When I discovered they were just going to abandon the snake after cutting off the rattles, one of the Corporals and I went to work. I skinned it and he built a small fire. After roasting the flesh over mesquite, it really did taste like dry chicken! I preserved the skin in an MRE pouch with all the salt I could find. The hole in the middle is from the rock!
I purchased a house while stationed at Lejuene. This street name was Saltwood. My parents are visiting and it is their van and my Honda Prelude.

The living room of the house.

On arriving with the Marine Corps and participating in various field operations, I kept hearing about the MRE Cookbook. But no one seemed to have ever actually seen one. So I wrote to McIlhenny Company and asked for one. They sent me two dozen and the camo holder for a 4oz bottle of their product! I gave most of them out as a sort of Christmas card, but kept one for my use.

I appreciate companies that go to this extra measure to support the armed forces.
United States Navy
This page was created by Mark Swarthout.
The last update to the page was on February 2013.