Mark W. Swarthout
High School
---
There was a 50's flashback day at school. Everyone got into it.

This is my sister Mary and I with the West Virginia Secretary of Education, who had just dubbed Mary a Lady of the Golden Horseshoe. I was knighted two years earlier and am wearing mine on the lapel of my sport coat.

One of my shop projects, it was difficult working with plywood!

I believe I got third place and a $25 Savings Bond from the VFW.
And now I'm a member of the VFW!

I participated in a number of theater productions in high school.

LT Jack Farley showed up to present me with my NROTC scholarship at the awards ceremony at the High School. There was a real gasp when he announced the amount of the scholarship, at the time $18,000. It provided full tuition, books, uniforms and fees for the four years. In addition, it included $100 cash a month and a job for 4 to 6 weeks each summer.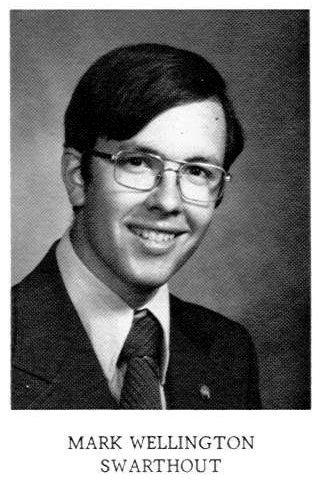 This was my yearbook photo. I'm wearing the Golden Horseshoe.